…Renting bikes or scooters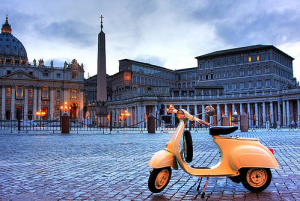 Although many sights in Rome are within walking distance or accessible by public transportation, two wheels will give you the freedom to see exactly what interests you in less time.
To really "do as the Romans do" you have to drive around on a Vespa. You'll have no trouble finding rental places all around the city. The average rental prices are €40-€50 for a one day.