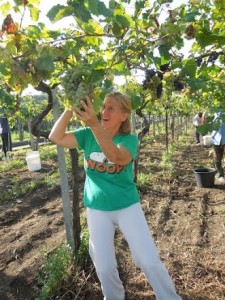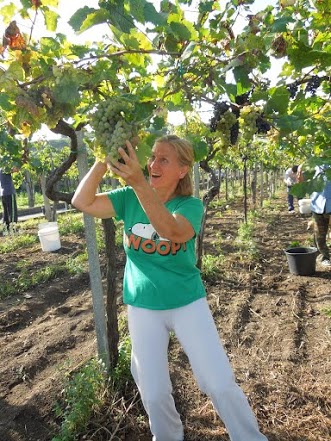 If you've read a little about me, you'll know that I have a real interest in wine, from harvest to tasting and from red to white.
I would have to say the reason I am so passionate about wines is due to my family background. I am responsible for my parents'  vineyard and it's been a family tradition for 50 years now. Here is an older photo of them picking grapes.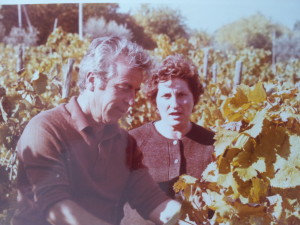 Here is what a grape-picking session in my vineyard looks like today.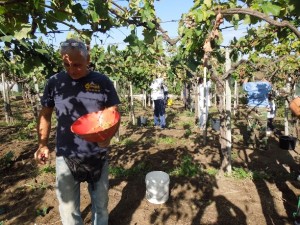 Of course at the end of a hard days work you might find me with friends and family, enjoying a glass of wine around some of Rome's most beautiful and renown vineyards.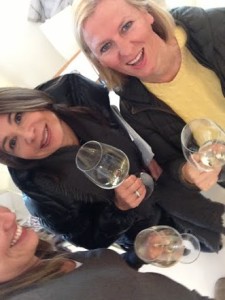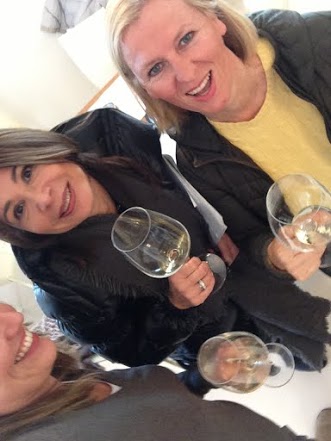 By now you might be wondering what kind of delicious wine-related excursions I can take you on so without further ado, here is a little about the tour: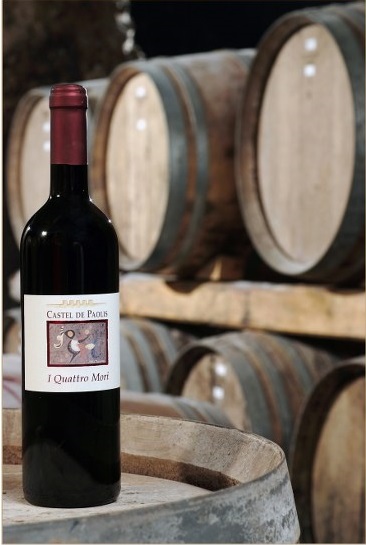 A wine tasting tour that takes you from the eternal city to the treasures of Italy's oldest and most distinguished vineyards.
Why not take a day-break from the city and discover Rome's essence from the hilltops of the renown Castelli Romani, "Roman Castles" as you experience history over a glass of fragrance-rich red or white wine with me?
You'll find transport, tour and tasting all organized into a comfortable, full-packaged exploration of the wonders of Roman wine making.
Join me on one of my favorite excursions and together lets delve into:
The History of Wine
You will discover the fundamental role that Imperial Rome played in the history of wine culture and how one of the most popular beverages in the world went from a status symbol of the nobles to a pleasure enjoyed by all. Of course, you will also be made familiar with each vineyards' own background and techniques.
How Wine is Made
From harvest to bottle. Learn the intricate and refined processes of how some of the worldsfinest wines are produced.                 You will be guided from the choice of grapes through to the harvest and into fermentation. From advanced technologies such as temperature-controlled steel tanks to the antiquity and uniqueness of the french oak barrel, you will discover how each and every wine is given the aromas and fragrances it is so applauded for. No aspect will be left undisclosed and you will leave the famous vineyards having something impressive to say over your next glass of Frascati wine.
Wine Tasting
After you've been given an all-round tour of the vineyard, the wine cellar and its barrel room, you will be lead into the show room where you will be offered wines coming from a variety of local grapes ranging from the Malvasia del Lazio, Bellone, Trebbiano giallo,  Bombino to the Grechetto as well as foreign grapes such as Viognier, Chardonnay, Semillon, Sauvignon Blanc, Shiraz, Cabernet Sauvignon, Petit Verdot and Merlot.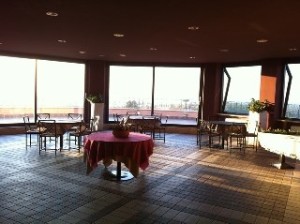 Savor your glass of red or white (or both;) with a side of oven-tarallini, Lariano bread and a variety of farm-made cold cuts and cheeses over a panoramic view of Rome.