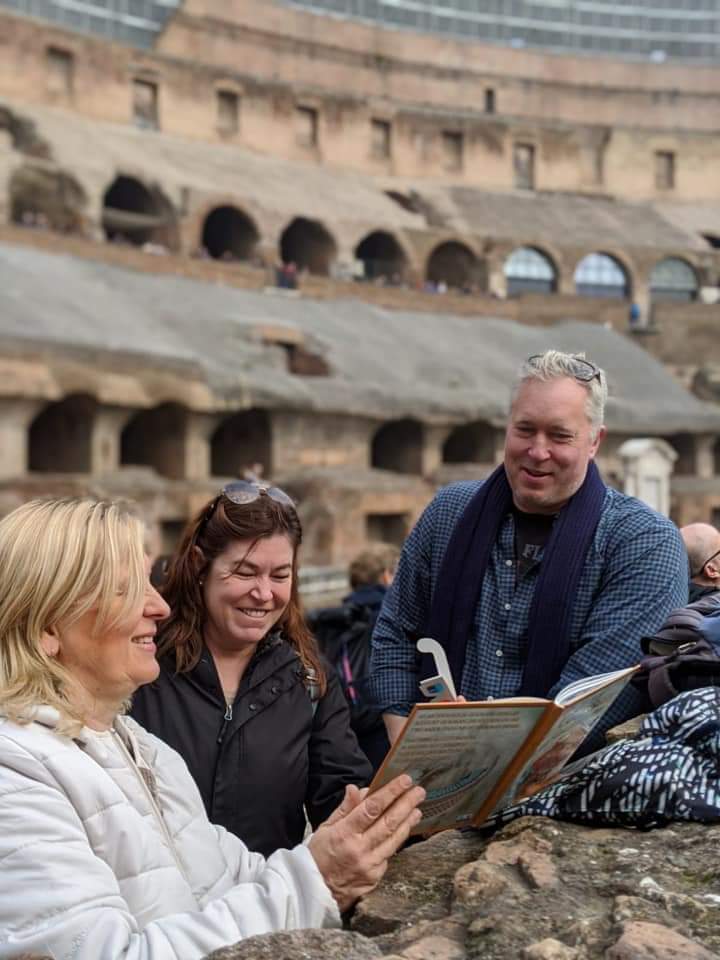 Your personal tour guide in Rome
I've been a licensed English-speaking tour guide in Rome since 1998 and provide private and group tours to meet everybody's wishes and interests. If you've landed here, it's probably because you're not interested in your typical, packaged, inflexible, boring and monotonous tour (that makes two of us) but because you are looking for something a little more personalised and flexible.
If I've caught your attention then feel free to have a look around my website and let us see if we can't organise the perfect tour for you and your family!
A little more about me...
If from time to time you don't find me guiding eager visitors through the cultural heritages of Rome, it's because I am spending quality time with my husband and three children.While my degree in Educational Sciences and specialisation in Communication and Early Childhood Psychology make me a suitable candidate for you and your kids, it is actually my family-orientated personality that makes me a truly child-friendly choice for your family's next trip.The truth about Rome is that when you think you've seen it all, there's yet another breath-taking corner of this grand metropolis to be seen and that is why I love my job.Every time your face lights up at the sight of a new and exciting experience, so does mine, and it is just as much a pleasure for me to keep rediscovering Rome as it will be for you to leave your footprint on this historical landmark.If you don't know where to start, why not take a look at my list of tours or simply contact me if you have any questions regarding your next trip to Rome!